Pre-Order 2023 Honda Civic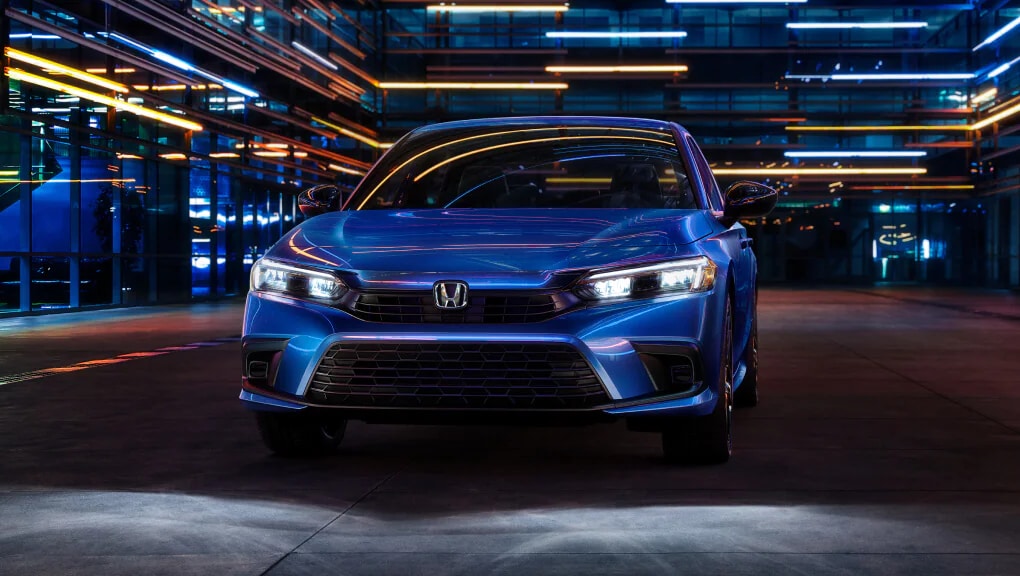 Pre-Order 2023 Honda Civic in Chatham, ON
The 2023 Honda Civic is an amazing sedan with incredible features. This model is an upgrade to its predecessor, making it more fun to ride. The sedan combines performance, good looks, and comfort under one roof. It also boasts some of the best safety and technology features in Honda vehicles. We look forward to receiving the new 2023 Honda Civic at Chatham Honda. You can take advantage of our pre-ordering process that allows customers in Chatham, Ontario and the surrounding areas to place orders on vehicles that have not yet been released. Pre-order the 2023 Honda Civic to get the car when we update our inventory. In the meantime, let us tell you more about the 2023 Honda Civic.
Engine & Performance
Concerning performance, the 2023 Honda Civic is one of the most powerful models. Under the bonnet of the 2023 Honda Civic model is a standard 2.0-litre Earth Dreams four-cylinder engine generating 158 horsepower. An available 1.5-litre turbocharged engine producing 180 horsepower also powers the sedan. The engines are mated with continuously variable transmission (CVT) to ensure convenient driving while maximizing performance and fuel efficiency. In addition, the 2023 Honda Civic has an ECON drive mode that allows you to select between the Normal, Sport, and ECON modes based on your needs and preferences. This model combines a front-wheel drivetrain with dual-axis front suspension to improve its steering ability and fuel efficiency.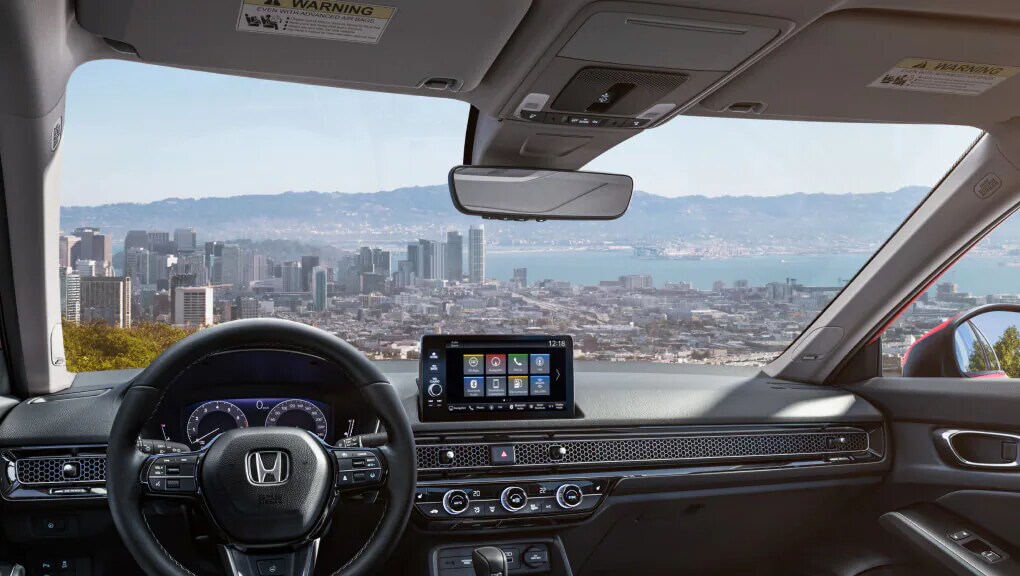 Interior Features
The 2023 Honda Civic has an impressive open cockpit design that is spacious, clean, and refreshing to increase comfort and ambiance. A touchscreen infotainment system featuring intuitive on-screen menus is mounted high on the dashboard to help you keep your eyes on the road at all times. In addition to the chic cockpit design, this model has an extensive windshield with sharp corners to reduce blind spots. There are standard heated front seats and available heated rear seats, keeping you and your passengers warm during chilly days. A heated leather-wrapped steering wheel is available to keep your hands warm as you drive around. There is enough legroom and headroom in the front and rear rows, enabling the sedan to accommodate adults with no issues. The interior has a premium sound system comprising 12 speakers to enhance entertainment on select trims.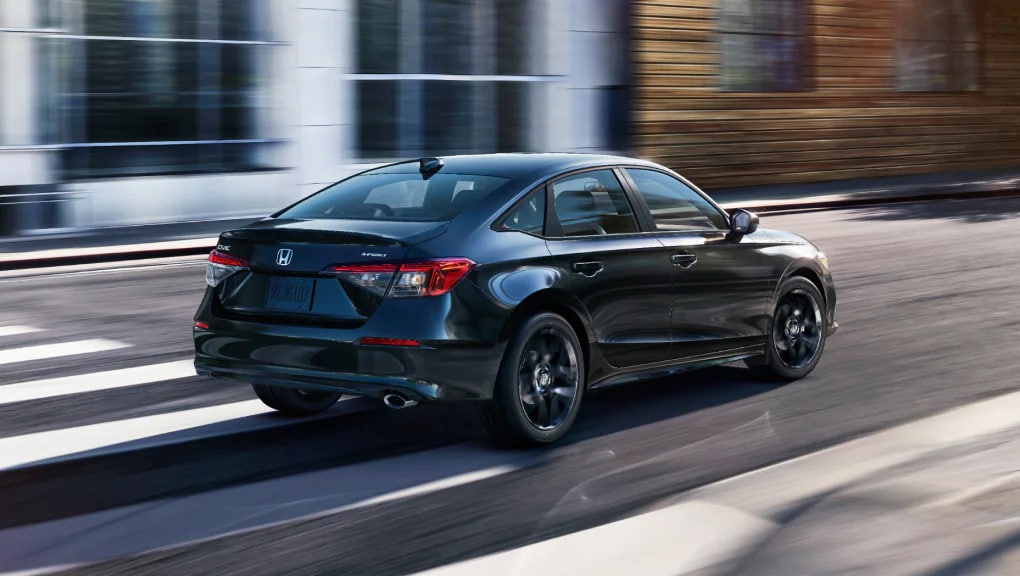 Exterior Features
The upcoming 2023 Honda Civic has a more refined and handsome exterior. This model has exemplary aesthetics and aerodynamics because of its longer, wider, and lower body shape. The front features a honeycomb gloss black grille. Signature LED headlights sandwich the grille to provide light for nighttime driving. The LED headlights also add to the 2023 Honda Civic's stylish look. LED fog lights and mirror turn signal indicators are available to increase visibility in foggy conditions. To cater to a wide variety of preferences, the wheel sizes for this model range between 16 and 18 inches. This Honda model has an available assisted opening trunk at the back that is easy to open. There is also an available moonroof with a tilt feature that opens at the touch of a button. Every exterior part of this model, from the front to the back, is well sculptured to reduce noise and promote calmer cruising on the road.
2023 Honda Civic Trims
When you buy a Honda, you know you're getting a vehicle known for quality, safety, and technology. At Chatham Honda, we are excited to showcase the 2023 Honda Civic. With standard features like three driving modes and a continuously variable transmission, you'll enjoy a customized driving experience wherever you go. You'll enjoy plenty of flexibility for carrying all of your gear, thanks to the standard 60/40 split rear seats and ample trunk space. Depending on which trim level you choose, you'll add more comfort, technology, and convenience features.
Pre-Order Yours Today
Are you ready for the 2023 Honda Civic? At Chatham Honda, we can help you get this upcoming model. If you are in Chatham, Ontario and its environs, pre-order the new 2023 Honda Civic at our dealership. You are welcome to apply for financing at our Finance Centre to help you acquire this new model. You can also explore our trade-in program to get a guaranteed value of your used car and channel it toward financing a 2023 Honda Civic vehicle.
Make an Inquiry