Preview The 2023 Honda HR-V

Preview The 2023 Honda HR-V At Chatham Honda
The Honda HR-V getting a redesign for the 2023 model year is an understatement since this model will be ditching the small Honda Fit hatchback platform to now be on the same platform as the beloved Civic. With this platform transition, the 2023 HR-V should benefit from having various enhancements to its exterior, interior, engine performance, and other aspects. At Chatham Honda, we are very excited for the 2023 HR-V to arrive in our showroom to provide our customers with in-depth walkthroughs of all its new changes. Customers can also keep up with all of the new updates, and we invite you to stop by our showroom once this model is available in our new inventory to take it out for a test drive on the roads of Chatham, Ontario.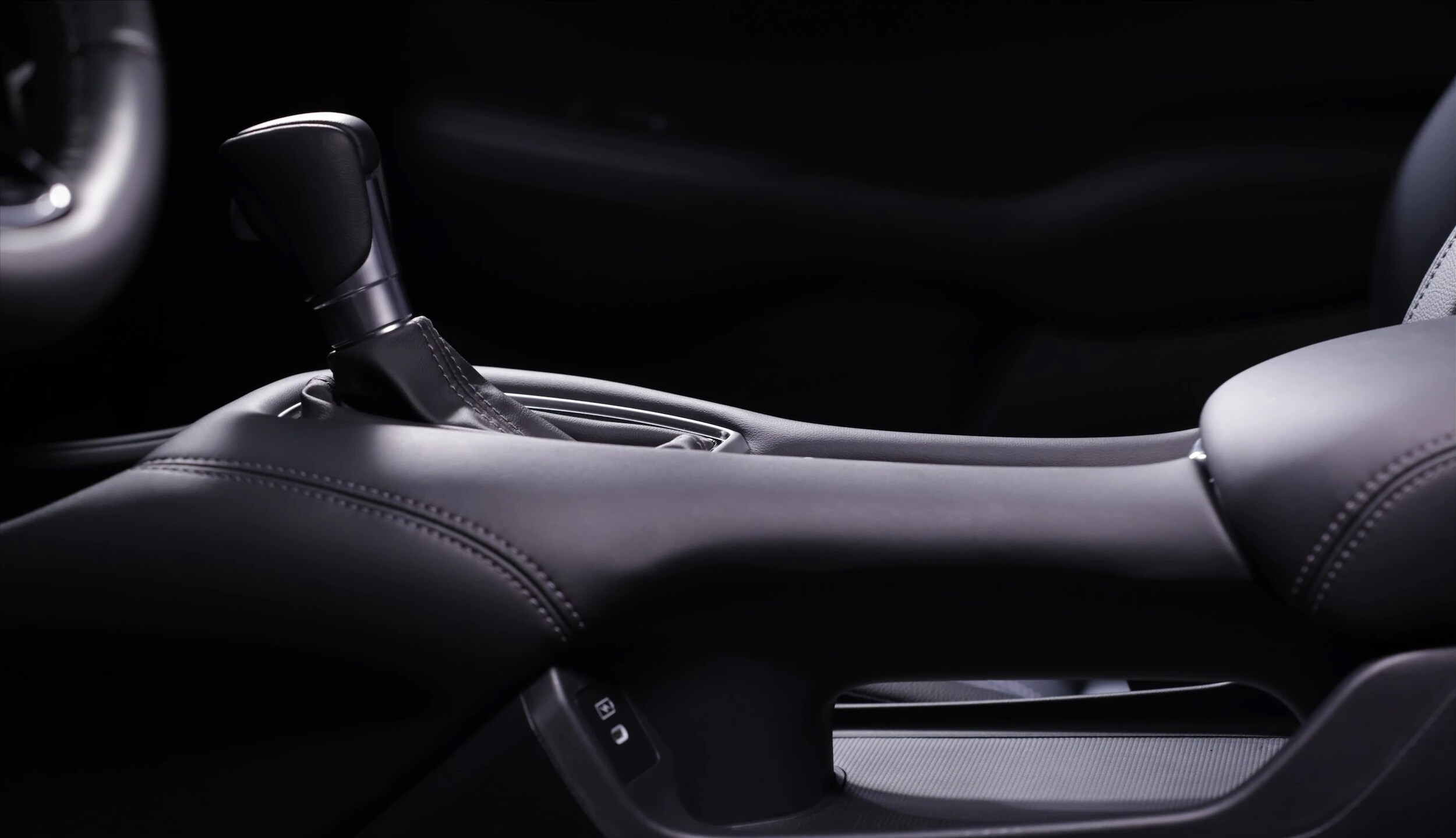 New Interior Design
The 2023 HR-V is an SUV designed to fit many customers' active lifestyles, offering Honda's new interior styling approach that includes more premium finishes and technology in the cabin. Thanks to now being on the Civic platform, you can expect the new 2023 HR-V to suit your daily commute better. It will have the latest technology offerings, a larger back seat for more comfort, and a larger cargo area to accommodate your belongings. It's predicted that the HR-V interior will be more modern with inspiration from the new Civic, which could eliminate the option for the second-row Magic Seat from the previous model year.
Engine & Performance
Since the 2023 HR-V will be sharing the Civic platform, it might also mean that it will get similar engine offerings. Although not confirmed, the new HR-V might have the option for either the 2.0-litre four-cylinder or the 1.5-litre turbocharged four-cylinder engine. However, this model could feature both engines, but their output figures might be modified to fit their model. Most likely, a CVT will deliver power to the front-wheel-drive drivetrain of the new HR-V, but Honda may include an option for an all-wheel-drive system to cater to Canada's harsh winter driving conditions. What's known so far is that this Honda SUV will feature a new independent rear suspension that will surely improve the handling characteristics of the new HR-V.
New Exterior Design
The new design of the 2023 HR-V is nothing short of stunning and remarkable, offering a completely new appearance that maintains a few elements of the previous design. The second generation of the HR-V now has a low horizontal beltline, extended hood, a larger grille, wider overall stance, and a sleek roofline, which promote its sporty appeal. You can expect its new platform to make it a bit larger to accommodate more of your needs during weekend adventures while retaining a slim figure to get through city driving easily.
Trim Levels
The 2023 HR-V trim levels are not yet announced, but multiple trims from the 2022 model year may make their way to the new lineup. You can learn more about the available trims for the new HR-V once Honda releases more information, or you can visit our dealership once this model is released to get a closer look at its trim levels firsthand.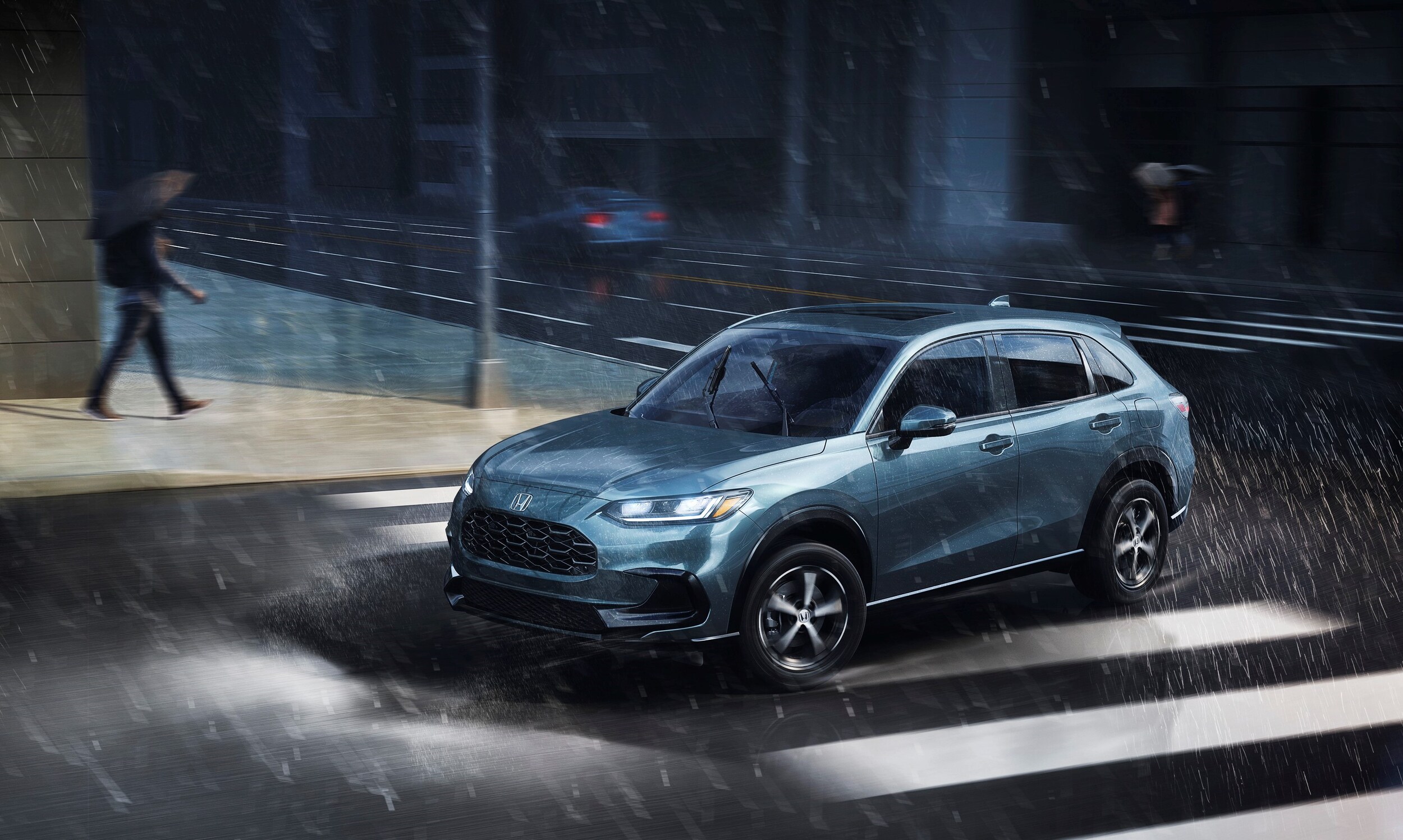 Contact Us
Don't hesitate to contact us to stay up to date with the latest information about the 2023 Honda HR-V and its release date. Our experts will go above and beyond to inform you of everything we currently know, and you can rely on our Finance Centre to secure the best financing or leasing offers once this model is available for sale. You should expect the 2023 HR-V to continue with the same vision as the previous model years, but it will pack even more offerings to serve customers better.
Make an Inquiry